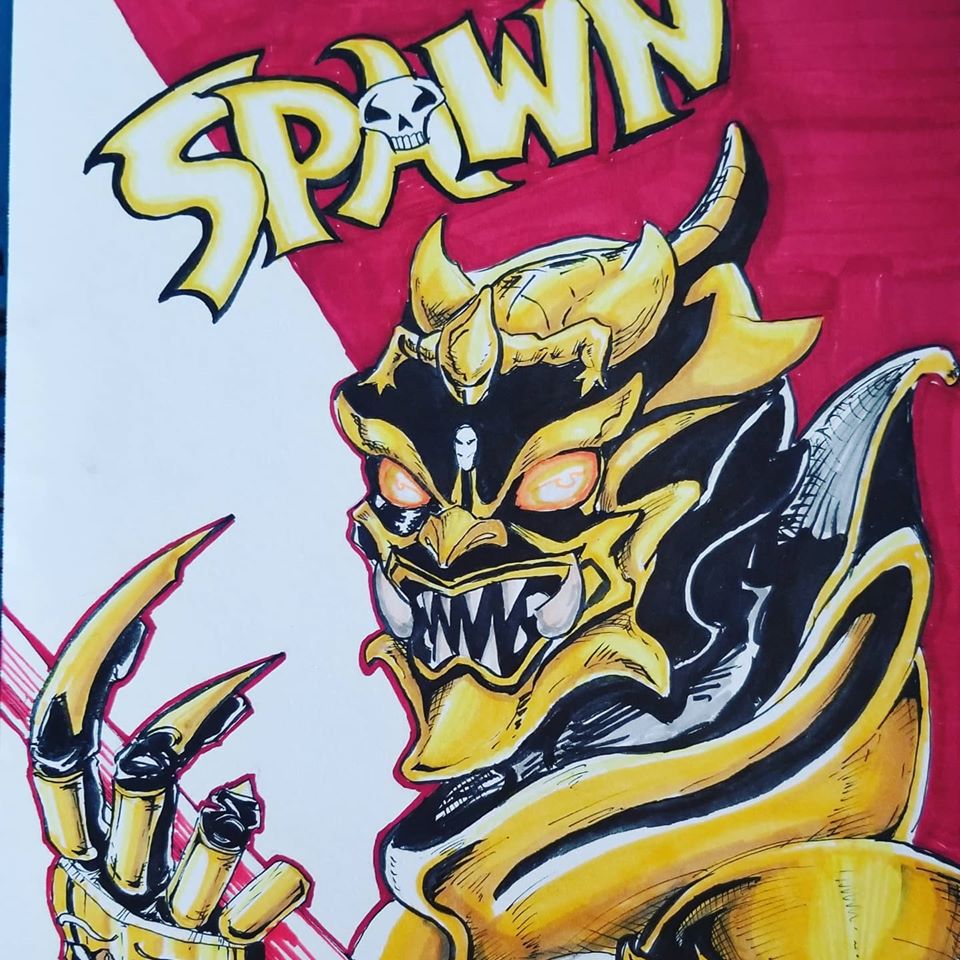 Commission Thoughts
Drawing this Character has been one of the hardest characters I've had to draw. Why? You might ask. Well For starters. This isn't an actual character in the comic from what I've found. My reference was a series of low res figure images. Unfortunately I don't know much about spawn except from what I've seen in the movie that came out late 90's. that movie was so kick ass that I'm surprised it was given the green light for another movie. Check Out The Spawn Movie . Anyways i am digressing, the reason i did this commission was as a huge shout-out to Dustin Staab. Not only for being a supporter of the arts, but for being an awesome guy who helped me out by giving me his last carnage blank. I did this as part of the trade and I had a lot of fun doing it. SO Thanks Dustin!
For you fans out there, Keep rocking and rolling! Giveaways and more coming Very soon!
If you are Interested in being on my channel or would like to get interviewed for my blog.
Email me James@sketchingthebeast.com
If you enjoyed reading about This And wanna hear more stories and updates please take a second and register for the blog!