Speed Drawing and Process Of a Hulk Sketch Card
Hulk is , in my opinion a very underrated character. Unless of course you are talking Physical Comics. People have swooned over the Hulk 181 Grail for more than a decade now. Its crazy to think someone will pay $8,000 for a comic book. honestly, if I had that kind of cash I would buy it in a heartbeat. But Let's be honest here, I'm a starving artist who has a hard time selling artwork and getting recognized. Well Hopefully this series of sketch cards will fix that issue.
Starting today, I will be uploading a video each week, showing my process of doing my sketch cards that I do for commissions. You can get the weekly Blog by signing up below , or you can
subscribe to my youtube channel
, where youll get the latest and greatest from Yours truly. Check out my social links below if you would like to follow me on any social media Platforms also!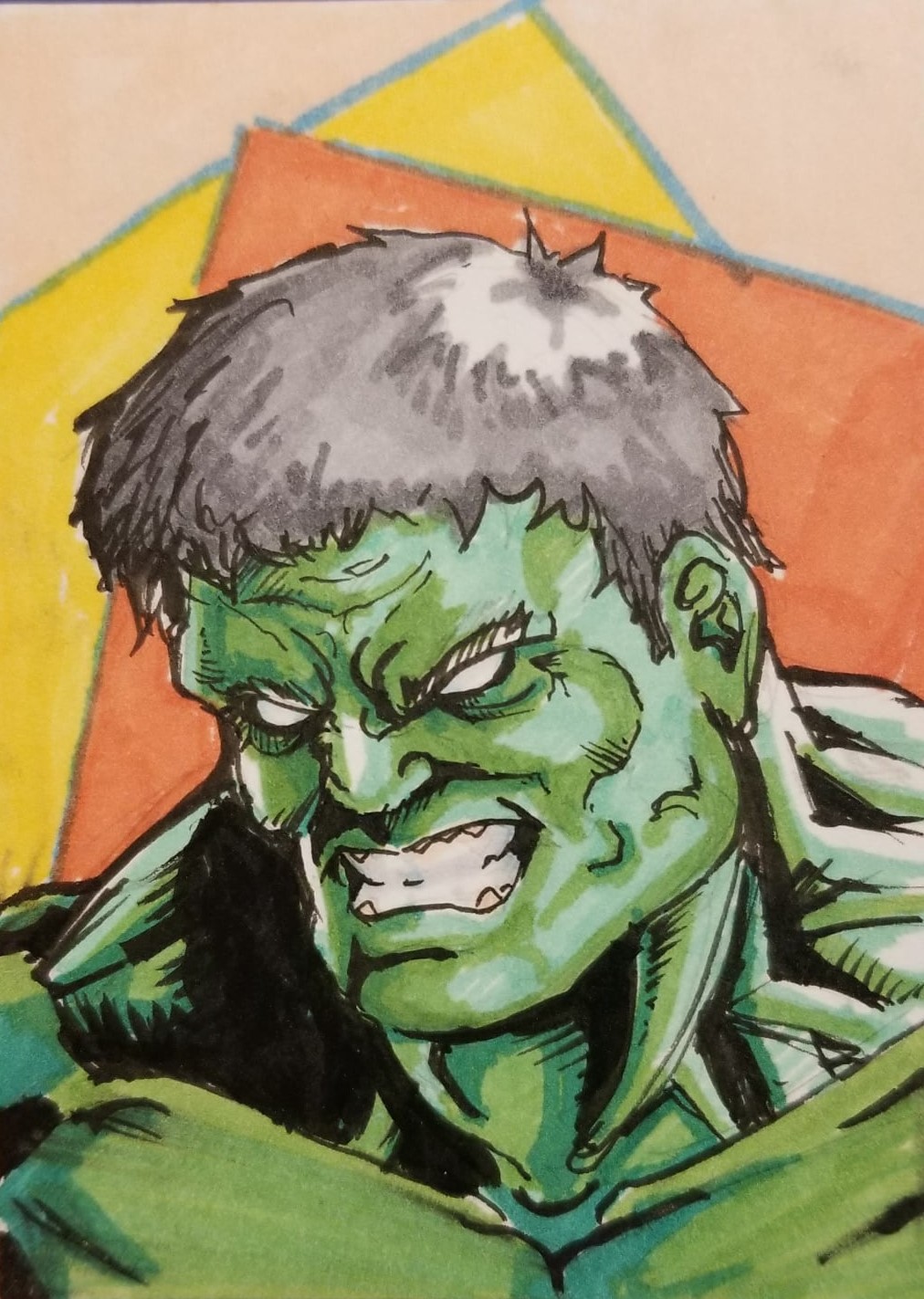 For Those Of you who are interested and are fellow artists, I used A plethora of different art Supplies. Please Note Some of these Links may be Affiliate Links to external sites .
Penciling
For the Penciling process, I used a mechanical pencil with 2H lead, You can find a good set here:
Staedtler Mars Technical Mechanical Pencil Set
If you are new to penciling comics, I would recommend getting one of those.
Inking
For the inking, I used a Tombow Fudenosuke Brush Pen (soft nib) which you can find here:
Tombow Fudenosuke Brush Pens (2-Pack)
Coloring
So these arent the cheapest tools in the shed by far, but for all the color on this piece i used copics. I often times will use cheaper markers for the backgrounds but in this case i did not. The Copic store has a bunch of different colors and more on amazon. You can find them here:
Copic Marker Store
Hopefully You guys enjoyed this video and this blog post, i plan on havng alot more fun content, speed drawings and art advice soon. As i knowck out this christmas's commission list , hopefully i still have time to make stuff for the fam. Hope you all stay creative and stay tuned! subscribe below and check out the cool products too! Iam working on a few more different shirt ideas and stckers and more.. Art Box Coming Soon!
Check Out Some of my latest Store Products
Subscribe to Our Newsletter